Concealed Handgun Bundle Save $99.95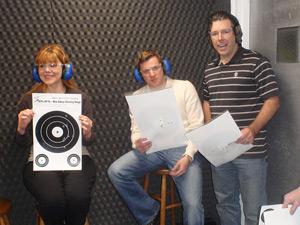 Concealed Handgun Bundle Save $99.95
When you bundle classes you save big. The Concealed Handgun Class Bundle Includes:

· Concealed Carry Handgun Class
· Shooting Improvement Clinic
· Defensive Handgun 1
· Defensive Handgun 2
· Defensive Handgun 3

Your CCW class is included! Saving you $99.95

The total for all 5 classes is $349.95

You will receive a total of 19 hours of total training for one low price. You have 1 year from the time of purchase to take all 5 classes. We guarantee when you are finished with these classes you will be a more confident CCW licencee.

* A staff member will call and schedule your classes. If you are unsure which classes will fit your schedule we can place you on our stand by list and you can schedule the classes that work best. All 5 classes should be completed 1 year from bundle purchase.
Item Info
| | |
| --- | --- |
| Item | Available In Store |
| UPC | 121220 |
| Brand | |
| Mfg No | CCW Bundle |