First Shots Bundle Save $49.95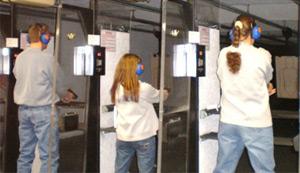 First Shots Bundle Save $49.95
Looking for a great way to save some money and get all the training necessary for a Concealed Handgun License. Purchase the First Shots Bundle and get the 8 hours of training needed for a CCW license. The class sizes are smaller with more one on one instruction and students can take classes over a longer period of time to better fit their schedule.

Bundle Includes:

· First Shots
· Second Shots
· Third Shots

First Shots class is included in the Bundle price of $99.90

* A staff member will call and schedule your classes. If you are unsure which classes will fit your schedule we can place you on our stand by list and you can schedule the classes that work best. All 3 classes should be completed 1 year from bundle purchase.
Item Info
| | |
| --- | --- |
| Item | Available In Store |
| UPC | 121220 |
| Brand | |
| Mfg No | FS |