Let AimHi help you avoid the mid-May scramble.
As Mother's Day approaches, it's time to start thinking about presents for the gun-enthusiast mother in your life. If Mom is a firearms enthusiast, in need of less-lethal, self-defense devices or instruction, a visit to AimHi Family Firearms Center will leave you spoilt for choice. Here are some great gun-related and self-protection gift ideas that are both practical and thoughtful.
Ladies First Shooting Classes
A perfect gift for any novice, female shooter is a spot in the Ladies First shooting classes at AimHi Family Firearms Center. This three-hour, ladies-only class is limited to 12 participants and covers handgun safety (both semi-auto and revolver), safe handling, safe unloading, shooting fundamentals and practice shooting with .22-caliber handguns on our pistol range. Designed especially for first-time female shooters, this class acquaints students with handguns in a relaxed, hands-on atmosphere.
Private Instruction
If your mother has any specific gun-related questions or desired areas of improvement, AimHi Family Firearms Center offers private instruction. This gives participants the opportunity to focus on technique and sharpen particular aspects of their shooting, such as draws, accuracy or speed. Private instruction is an excellent gift for the gun-enthusiast mother who seeks to hone her shooting skills with a custom curriculum.
CCW Purses
For mothers who are authorized to carry their firearms (Ohio became a permitless-carry state in 2022), CCW purses could be a great gift. Cameleon's Natalie, Sophia and Faith models are top selections among our customers. These vegetable-tanned leather bags are designed specifically to hold a firearm and everyday items, allowing the mother in your life to carry with ease and confidence.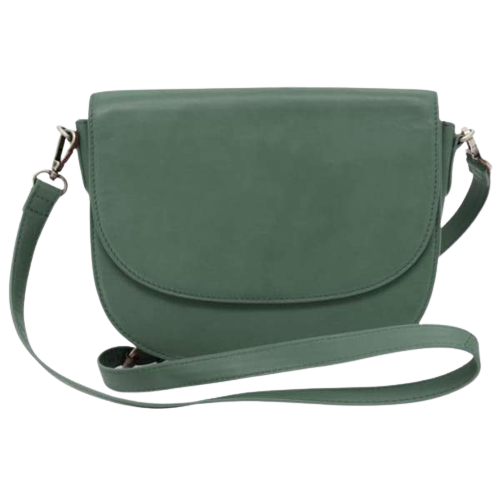 Sophia is an adjustable, crossbody saddle bag with an accordion design. It features a half-flap front with hidden magnetic snap closure. The structured main compartment is spacious with a deep, open pocket on one side. Sophia has a rear, individual CCW pocket with full 270-degree, two-way zipper access. The CCW compartment is padded, with velcro lining on one side, and comes equipped with a matching holster with velcro on either side, allowing Mom to personalize the placement within the pocket for maximum comfort and confidence while carrying.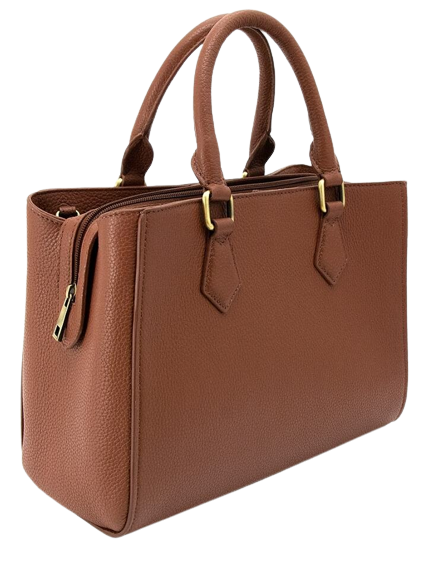 The Natalie purse from Cameleon includes a secret compartment that contains a nylon holster to store a firearm. Its soft lining and plastic zipper is designed for a comfortable draw. The purse is strategically structured to hold its shape, so items won't shift, and Mom will always know the direction.The holster pocket provides top access only, making it one of the brand's most discreet concealed carry purses.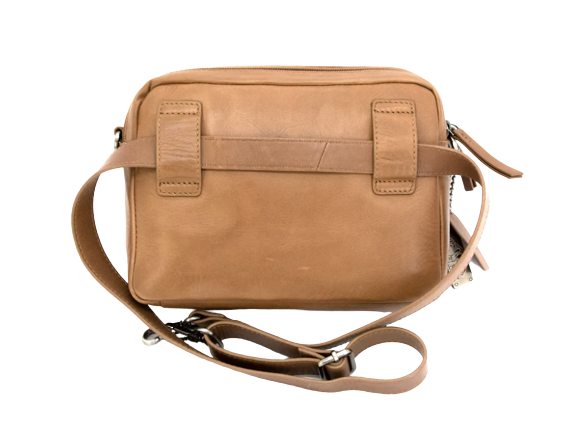 Faith's spacious interior, accessible organizational pockets, as well as the concealed gun compartment, keep everything organized and ready to go. This purse mixes sophistication with functionality and is secured with wire-reinforced cut-resistant straps and handles.
SABRE Pepper Gel

SABRE's Pepper Gel, with finger grip and key ring, is a compact and effective defense tool that can be used by anyone, anywhere. Equipped with 25 bursts and a 12-foot range, it's perfect for moms who prefer non-lethal self-defense options — just flip the top up and press the button beneath to deploy.
Pepper gel virtually eliminates wind blowback with no in-air atomization, meaning it only affects the target/person it directly contacts and is safe to use indoors. SABRE's Pepper Gel is easily concealed and can be attached to a keychain, making it a convenient option for everyday carrying. 
TASERs/Stun Guns
The TASER Bolt 2 and SABRE S1005 2-in-1 stun gun are two excellent self-defense options for mothers seeking less-lethal protection. These tools have the power to stop an attacker in their tracks, no matter their size or strength.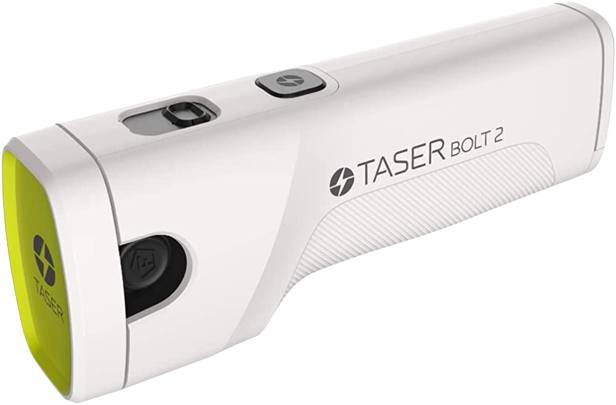 The Bolt 2 offers a 15-foot range, allowing for safe space between the user and danger, as well as contact stun for close encounters. The Bolt 2 can provide up to 30 seconds of full lockup on an attacker, and when paired with the Axon Protect app, it can alert emergency dispatch when your device is fired. TASER also offers a Safe Escape Replacement Guarantee; Mom can drop the weapon and seek safety knowing the company will replace any device fired in self-defense free of charge.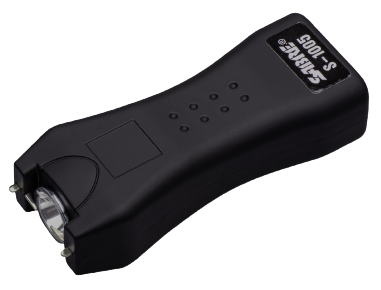 SABRE's S1005 stun gun delivers a painful, 1.60-µC (Microcoulombs) charge to maximize self-protection when faced with an attacker, with a safety switch to prevent accidental discharge. A rubberized grip helps to secure the user's hold, and a bright, 120-lumen LED flashlight lights a path in the dark — perfect for night walks. Its built-in, rechargeable battery allows multiple uses and power when you need it. The compact stun gun includes a holster to discreetly and easily store in a purse or loop on a belt for instant access. Each SABRE product's packaging contains links to training videos to help Mom better understand her new device.
Gift Cards
If you're unsure of what to give your mother for Mother's Day, a gift card could be the right idea. AimHi Family Firearms Center has gift cards for every budget, and they can be redeemed for anything our store offers, from firearm rentals and accessories to ammunition and classes. This gift will give your mother the flexibility to choose something she will surely love.
How AimHi Can Help
If you want to gift your gun-enthusiast mom a practical and thoughtful present this May, AimHi Family Firearms Center has you covered. With our wide selection of gun-related and self-defense gifts to choose from, you'll be sure to find something that suits your mother's interest or needs. Stop by or give us a call and allow us to help you select the right fit!