Every new gun owner should take a gun safety course. Refresher safety courses are a good idea for those who have owned their firearms for a while. Responsibility comes with being a firearms owner, and using a firearm for personal defense requires even greater proficiency and responsibility.
Firearm training is taking responsibility for your safety and the safety of those close to you. The best way to learn gun safety isn't from a friend or family member, but from someone trained to teach people to safely handle firearms. So a gun safety course is a good choice.
Classes educate gun owners on best practices
Training ensures that gun owners are educated on the best practices for handling and using firearms, storing them securely and carrying guns in public. Being a gun owner comes with having a basic familiarity with the operation and handling of their gun, and being fully aware of the responsibility of firearm ownership. A 2015 study found that 61 percent of firearms owners had taken some type of gun safety course.`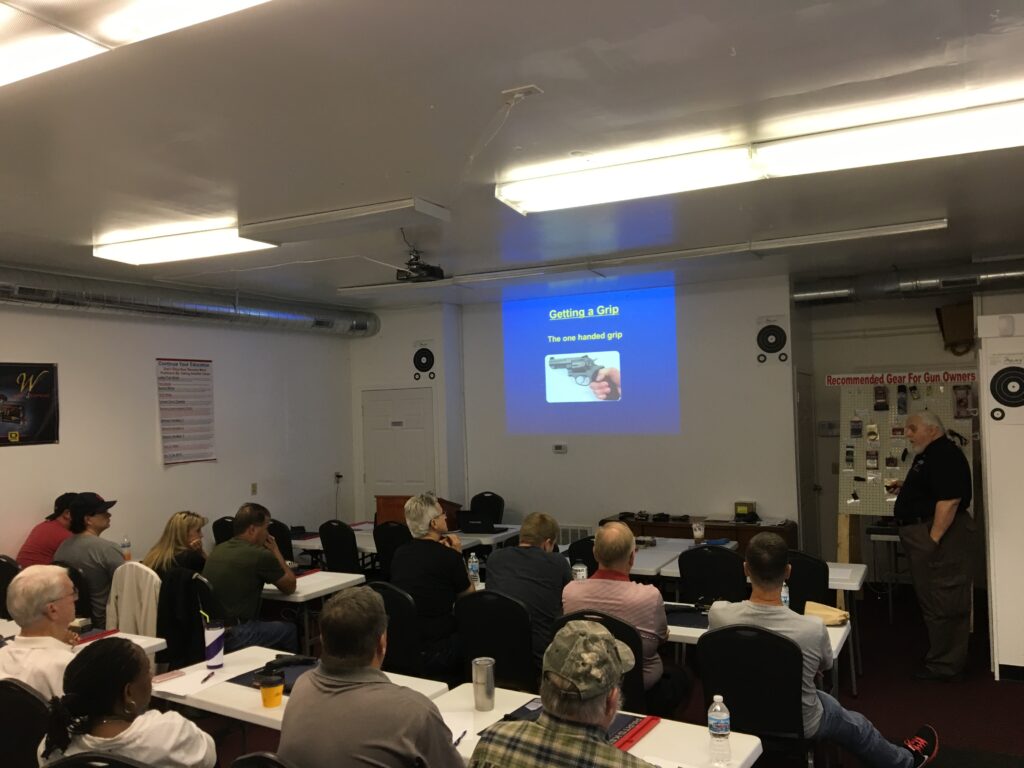 If you've learned from family, friends, or took a gun safety course a while ago, you might have forgotten some things that can help keep you safe. A class also can build muscle memory so you will be comfortable with your firearm.
Anyone who buys a gun for home defense should practice at a shooting range at least
once a month to keep up their skills and to keep comfortable with handling a gun.
Gun training classes are essential
Taking advanced gun training classes from a trained firearms instructor will help make sure you know everything you should. Laws and firearm techniques are constantly changing, so classes can help ensure you are up to date.
AimHi Family Firearms Center offers a variety of firearms training classes for all levels of gun owners. All classes are conducted with a commitment to helping you learn in a safe, comfortable, relaxed environment. AimHi caters to those new to shooting and those unfamiliar with or nervous around firearms. AimHi also offers in-depth instruction to more advanced shooters looking to hone their skills.